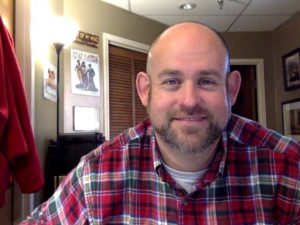 Sean Stanfield, Lead Pastor of Dalewood UMC & Aldersgate UMC
Blog Site:  https://seanstanfield.wordpress.com/
First of all I consider myself more of as a lead follower.  Also being a follower means my life is not perfect.  I mess up like a lot of people but what I know is that through Christ and the Holy Spirit I have a hope, a life and Christ's love.  So it is in this that my prayer is that you tag along with me as I try to follow Christ the best we can.
Ok who am I…I am a United Methodist church pastor but have been in a lot of other churches seeking answers; From Presbyterian, Episcopal, Lutheran, Church of God to Wesleyan. So on this quest I have ended up in the United Methodist church because honestly they love people, their theology of grace reflects my life and they believe in standing in the gap against the injustice in this world.
I believe that we exist to love God and love people completely, unconditionally and with all that we are.  Now…. I am not perfect.  We all have our moments out of that love relationship.  I have been there…In my late teens to early twenties I was drinking and experimenting with drugs.  It wasn't until I met Robin my wonderful wife that things moved in a different direction for me in my life.  I began to find, in her, the love of Christ, which I needed desperately in my life at this point.  It was then that I received my freedom from some addictions that honestly could have hurt me and ruined a lot of other things.  During this time God set me on a different path in my life.  Now I didn't catch the God train right off the bat believe me.  I was more worried about raising a family and trying to recoup from a job I had lost.  I worked in retail for many years and it taught me one thing…. that I really hated retail.  No seriously, I learned that I love people and in the retail environment you see it in many forms, shapes, colors, genders or whatever.  However, my view of people over the years has never changed. I want my love for people to reflect the love that Christ has for me (and it has been a messy relationship).
I realized that I was not the only one messed up one in this world.  So I was drawn to help change lives where I was.  I began in student ministry and then a church planter as pastor in North GA.  My family and I moved to Knoxville where I worked retail and helped in children's ministry then back home to Hendersonville to help with kids and then to a full-time pastor position.  I served at Good Shepherd UMC in two different appointments, Westland UMC in Lebanon as Lead pastor and then into a UM ministry called Thrive that was intentional on making connections in the community to reach people who were questioning, just needed someone to hear them and love them in place they were.  Basically I am following the greatest person I know…. Jesus.  I trust him and I am absolutely in love with Him.
So this is me….a follower of Christ, not perfect, a lover of people and wanting to change the world the best way I can.  I really hope you join me in this amazing adventure.  It is going to be the hardest thing you will ever have to do but also the most fun.  You will laugh and cry at the same time and see God do some crazy things.
In Christ!
Sean Stanfield
Family:  I am married to Robin the love of my life for 22 years.  Robin is the administrative assistant to Rev. Scott Aleridge DS to the Cumberland River District.  We have three amazing kids…Emily (soon to be 20) a junior at Lee University, Christopher "Topher" (16) a junior at Station Camp High School (He is an avid percussionist), and Lindsay (8) about to be in 3rd grade.
Education in case you wanted to know…Graduate of Liberty Theological Seminary.  
Masters in Religion
Masters in Religious Education
MDIV in Pastoral Leadership
___________________________________________________________________________________________
  Timothy Charles Davis, Church Administrator (Dalewood)
  Mark Hagewood, Minister of Music (Dalewood)
  Martha Farmer, Church Accompanist (Aldersgate)
  Lisa Johnson, Minister to Families with Children  (Dalewood)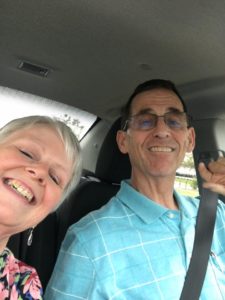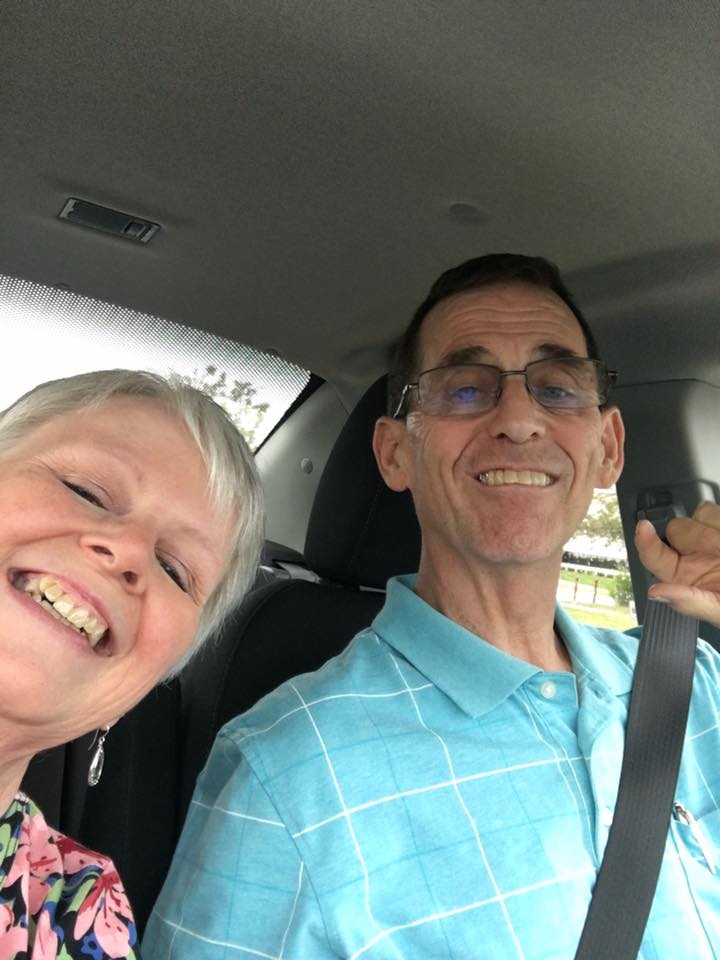 John Lyon, Custodian (Dalewood)
 Brandi Montgomnery, Custodian (Aldersgate)